Baby Stroller Viewing
Every Wednesday
Gallery A, Hiroshima MOCA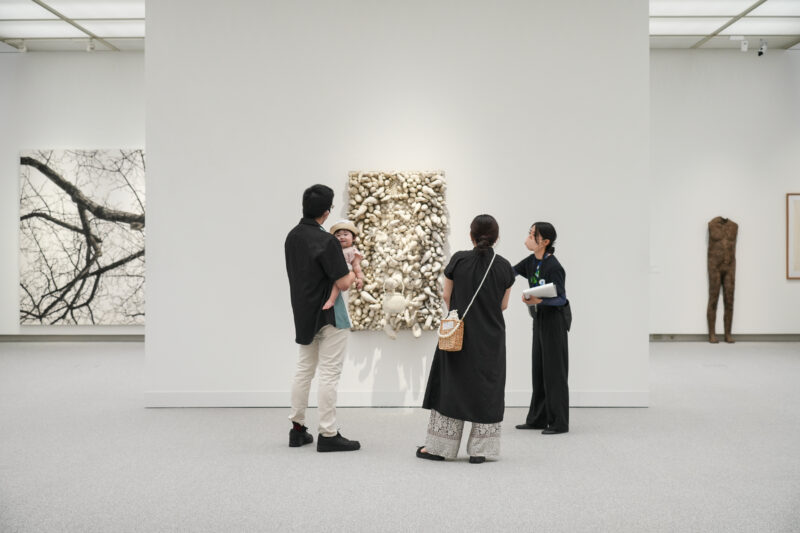 Hiroshima MOCA aims to provide a comfortable environment for adults and children. We hope that parents with small children also enjoy the museum. This art navigator tour will take you to the collection exhibition and share our collections in a relaxing setting.
Venue
Gallery A, Hiroshima MOCA
Capacity
About 3 groups or 6 people (first come first served)
*Numbered ticket will be distributed from 10AM at the information desk on the 1st floor
*Tour will be given in Japanese
Price
Free *Exhibition ticket required
Eligibility
Parent(s) and children roughly until 1.5 years old who can be carried using stroller or sling can participate the tour
*Please use the stroller or sling to carry your children during the tour.